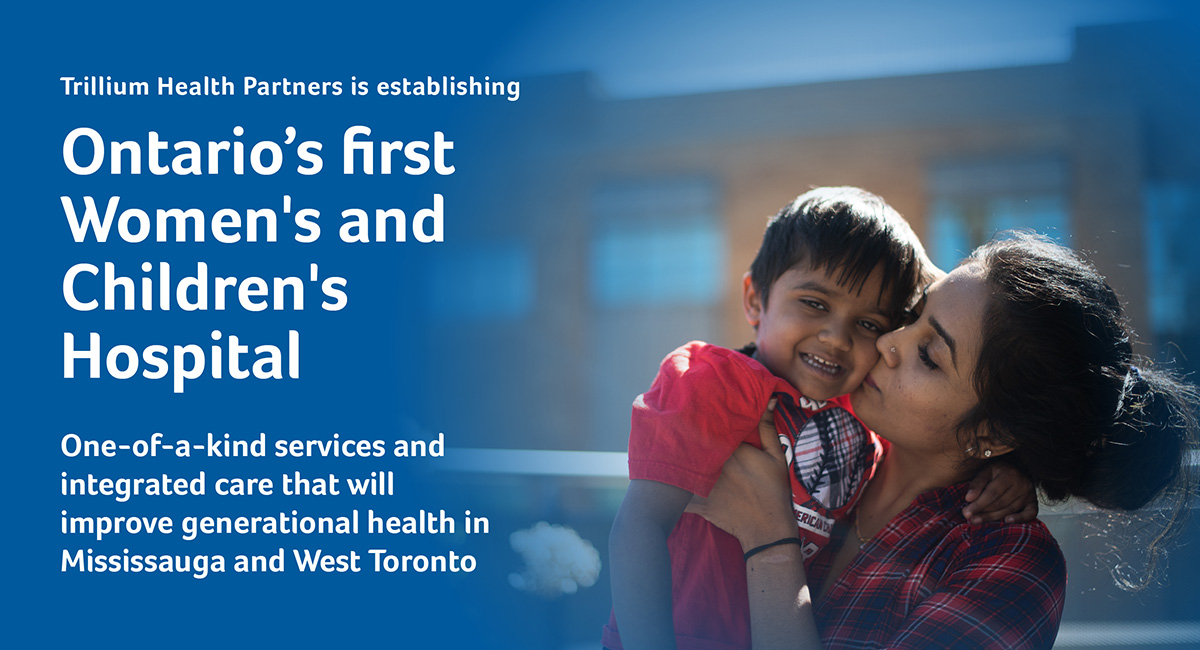 Communities build health care. And health care builds communities. The original hospitals that served Mississauga and West Toronto were created when the community rallied to make sure that people living here got the care they needed and deserved. The Queensway Health Centre, the Mississauga Hospital and the Credit Valley Hospital were important building blocks to creating a thriving community.
From the time this generation of health care infrastructure was developed, the community has undergone remarkable change with a growing population, greater diversity and more complex needs. These changes are continuing at a rapid pace. Over the next 20 years, no hospital in Ontario will need more services than Trillium Health Partners.
Trillium HealthWorks is a major health infrastructure renewal plan that responds to the community's future needs.
---
---
Building new capacity for a new kind of health care
We have never waited for others to define our future or tell us how to do things better. We have just done it. Ten years ago, we listened to our community when they told us they needed quality health care closer to home. We combined three hospitals, because we knew that together we could create a new kind of health care for a healthier community. It was the care this community needed, closer to home. A quality experience that was designed to be more connected and patient-first. With new thinking generated from advanced education, research and innovation. And care delivered with the compassion, excellence and courage we are known for.
Trillium HealthWorks is the largest health infrastructure renewal in Canada's history, and will help shape the future of health care for our community and beyond. In addition to stronger community partnerships, Trillium HealthWorks will mean building The Peter Gilgan Mississauga Hospital, and when the expansion of the Queensway Health Centre is completed, it will become The Gilgan Family Queensway Health Centre. It will mean more beds, shorter wait times, and greater specialization closer to home. More doctors, nurses, and support staff. Better technology to share information and be more connected. And new spaces that meet the highest standards of infection prevention.
But it is much more than that. Trillium HealthWorks means working together with our community to face the challenges of health care. It means saying goodbye to a system that leaves too many waiting, vulnerable, invisible and alone. It means reinventing health care to make it work for everyone, leaving no one behind.
---
A Growing and Changing Community